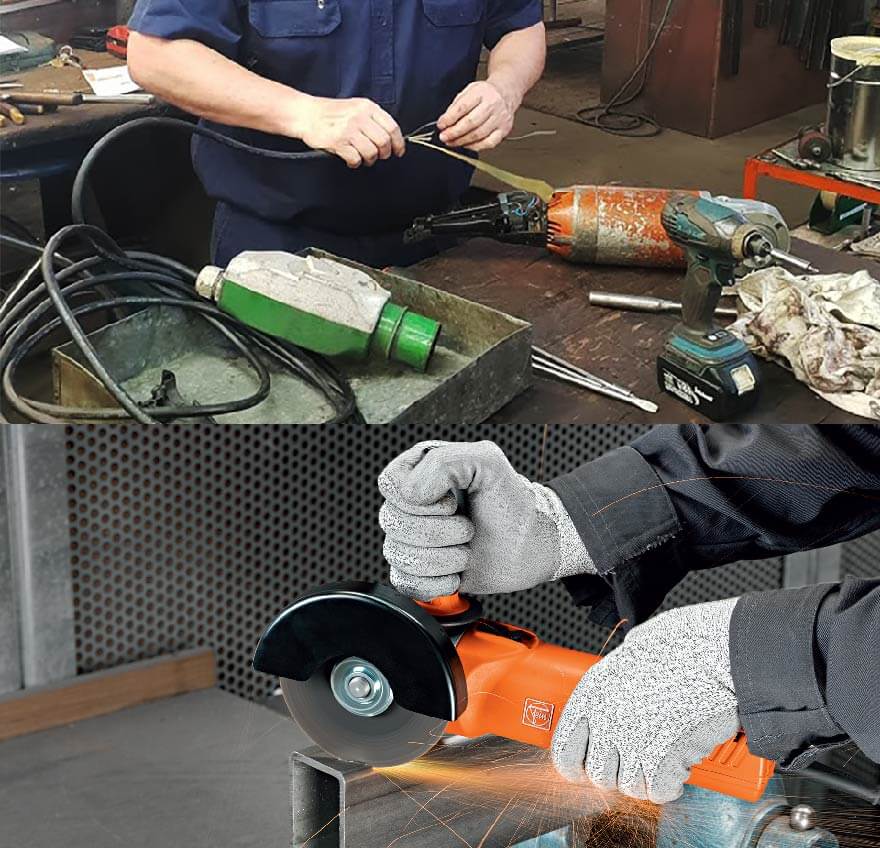 At Donaldsons Electric Works we know how important Fein High Frequency Hand Tools are to foundry and industrial workshops.
With breakdown comes costly replacement and down time expenses, we specialise in High Frequency and 240 Volt hand tool repair and maintenance ensuring you get the maximum return on your investment. We don't just fix what is broken and send the equipment back, we provide a full overhaul service and pay close attention to individual tools maintaining detailed records. This attention to detail means less repetitive repairs and a longer working life for these high value tools.
Donaldson's is the preferred service agent for Fein High Frequency Hand Tools in Queensland.
Fein are a world-class German manufacturer who specialise in developing and producing highly reliable power tools for a diverse range of trades. They have a strong focus on delivering innovative application solutions' for the industrial engineering, metalworking and interior construction markets. You can't go past Fein for unbeatable quality backed by excellent after sales services provided by Donaldson Electric Works.
Contact us for a quote or to find out more about how we can help you. Request a Quote