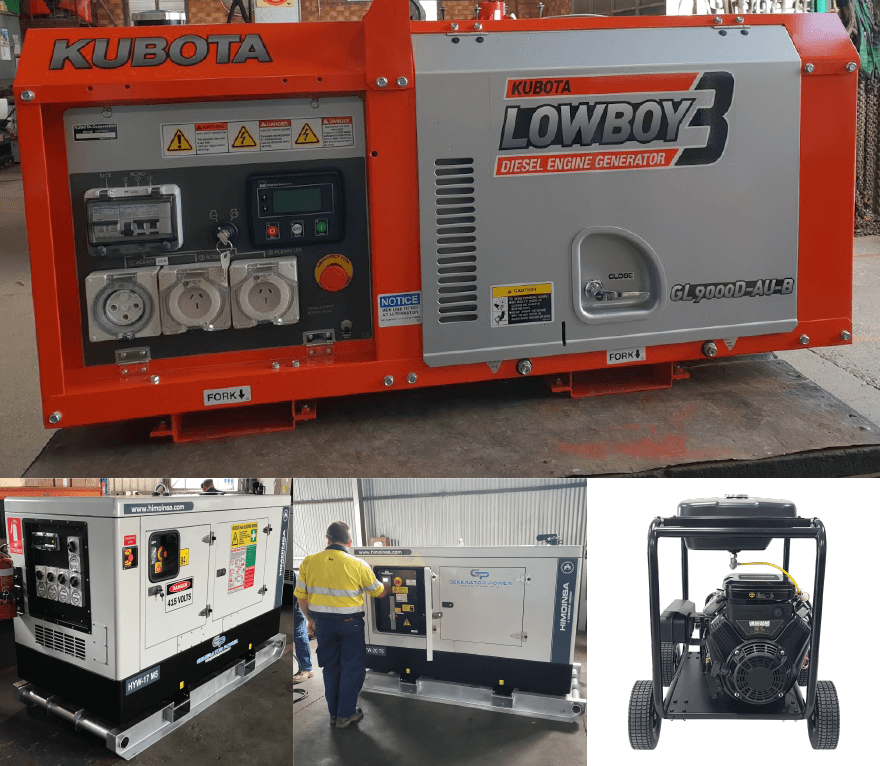 Our Extensive Industry Experience Means No Matter How Old The Make Or The Model, We Have Fixed A Generator Or Genset Just Like Yours Before
If your generator or genset needs a service or has broken down, our qualified team has the knowledge, and expertise to get your generator working again.
Over time generator parts wear from general use, only quality parts are utilised in all generator repairs to suit the manufacturers specifications. A regular service and safety check will help avoid costly and inconvenient breakdowns that potentially impact your business. Whether you use your generator daily, as a backup, or for business purposes, a service will help identify parts that are wearing and need to be replaced before your unit fails. Donaldson Electric Works have been servicing and repairing generators since 1952 so you can have peace of mind that your equipment is in professional hands.
if your unit requires replacement Donaldson Electric Works supply new units from 3KVA to 100KVA and over for application to household backup, farm, hire or mining industry applications. Only Quality parts and replacement alternators are used including Meccalte and Stamford.
Contact us for a quote for a new generator or repair of your existing unit.