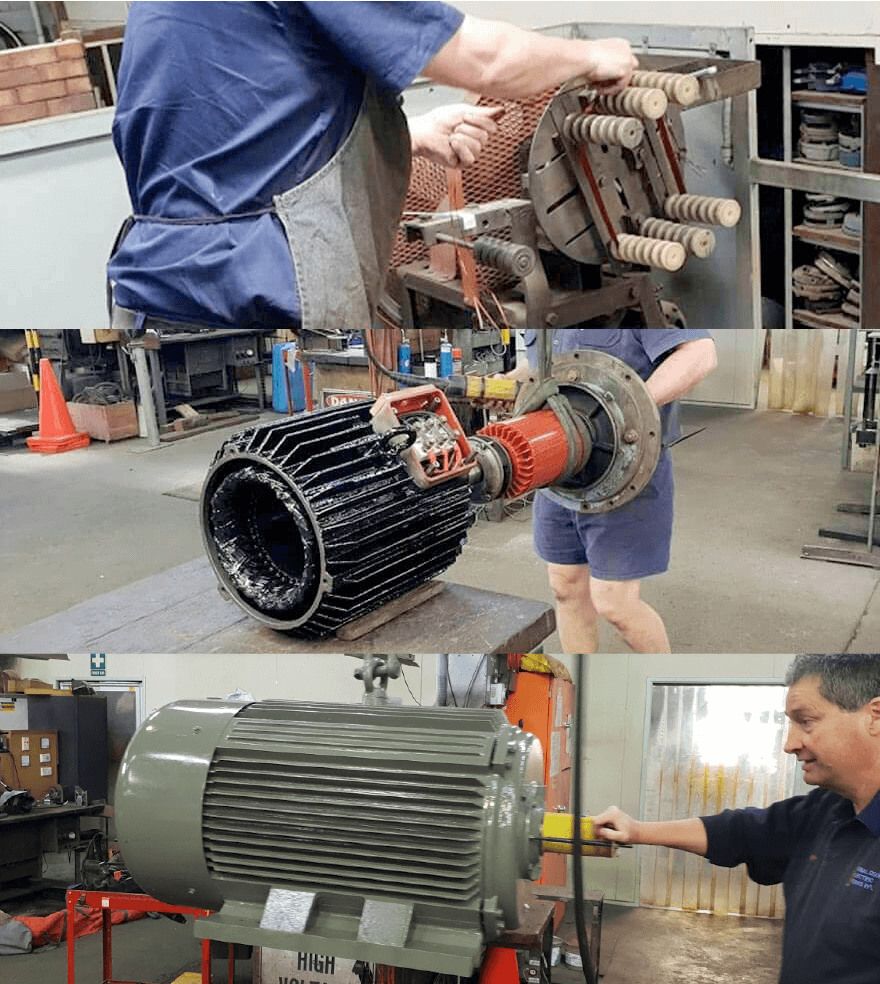 At Donaldson Electric Works we rewind electric motors used in a diverse range of industries and domestic applications.
Our qualified electricians, expertise and specialist equipment ensure that your motor is in professional hands. We only work with quality bearings and seals, and every motor we rewind is thoroughly tested. Not only will your motor work like brand new but it will look like it too with a full service, clean, and respray.
Donaldson's have been specialising in Electric Motor Rewinding & Repairs since 1952 and have records of every different type of motor that they have rewound in that time. No matter how old your equipment is we have the experience to be able to repair it and the knowledge to see when it needs to be replaced. Our reputation and specialist services have ensured the business has repeat customers and regular transactions with many large and respected organisations in the region.
Having your electric motor rewound can be more cost effective and time efficient than purchasing a new motor with the same capacity, and allows repair of special purpose equipment that is often difficult and expensive to replace.
Find out more about Electric Motor Rewinding & Repairs or get a quote today. Request a quote