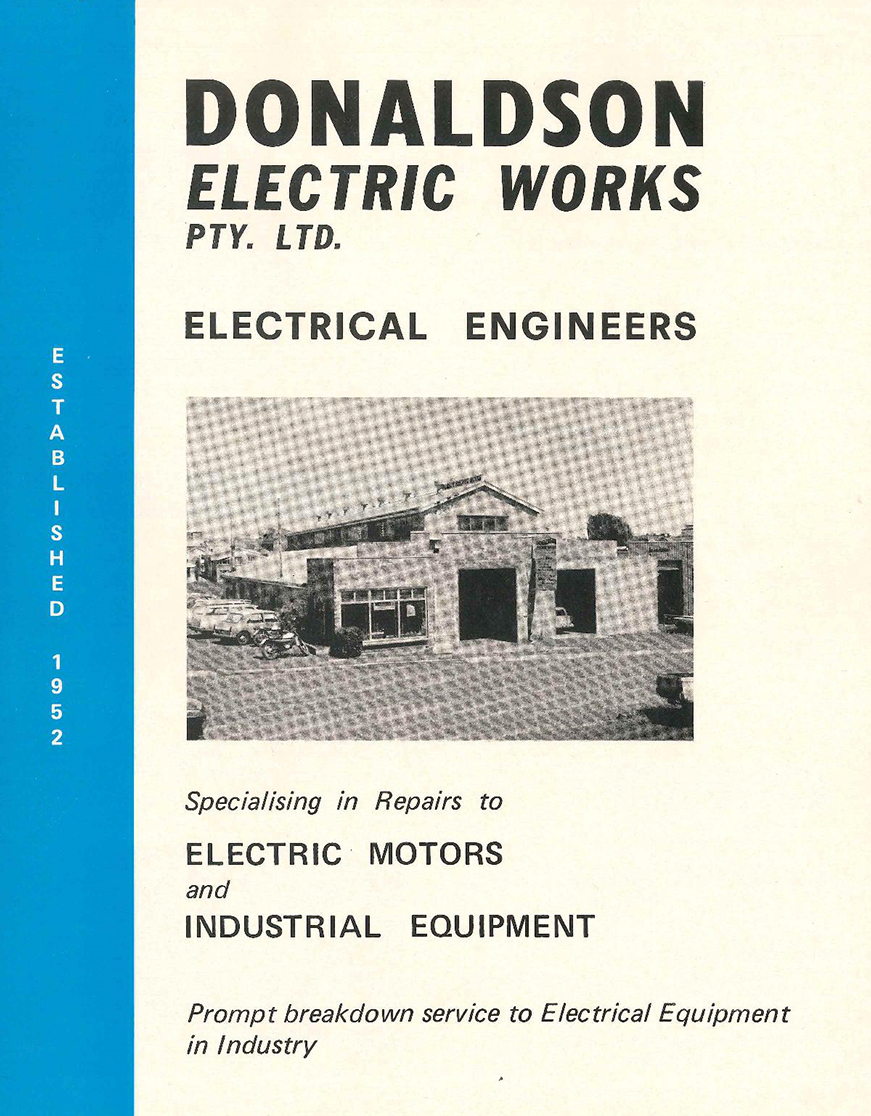 About us
Donaldson Electric Works was founded by Angus Donaldson in 1952 with a focus on providing Toowoomba and the Downs with a specialised electric repairs and service.
Over the past 66 years the business has evolved to include other specialist new sales and services including Cattle Weighing Equipment, Electric Fences, High Frequency Foundry tools, Generators and Welders.
Ben Girle & Alison de Wilde are the most recent owners to continue Angus's legacy, following previous owners George Bellotti (1988), David Anderson (1999), and Ian & Bronwyn Bowtell (2018) over the last 66 years. Ben and Alison both have rural backgrounds and have spent much of their careers in the agribusiness sector and customer service. Ben and Alison purchased Donaldson Electric Works in October 2018.
Located at 10 Laurel Street, Toowoomba, Donaldson Electric Works has a team of 10 who provide specialised services to customers throughout Queensland and the Northern Territory.
Learn more about our services or give us a call to find out how we can help you.